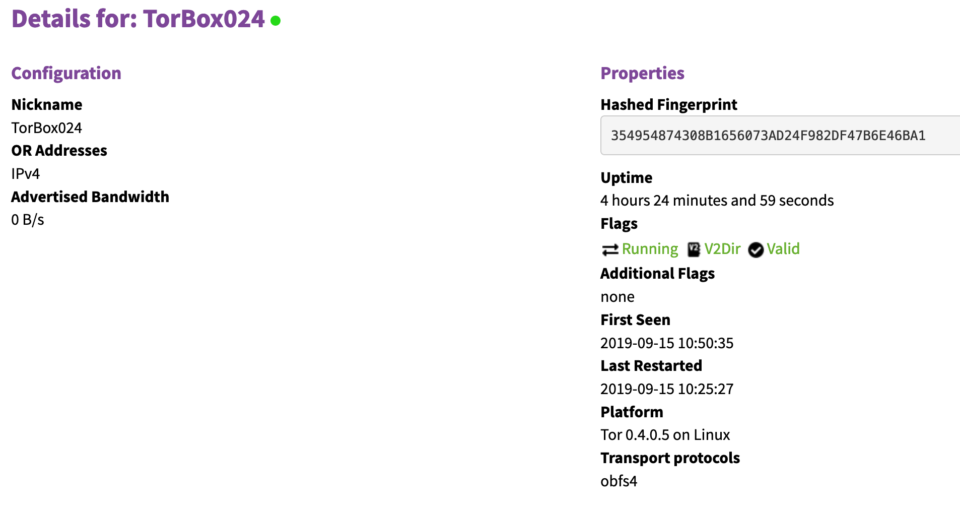 My first Tor Bridge Relay is properly working – see here.
With TorBox v.0.2.5 (coming soon) everyone with direct internet connection will be able to set up a Tor Bridge Relay — only with a view "clicks".
Bridges are essential for people in authoritarian countries to reach the open internet. TorBox v.0.2.4 offers such client functionality already, but soon, users with a direct internet connection can help others by setting up their relay.
More information
Run Tor Bridges to Defend the Open Internet