You don't want only the use TorBox for security reasons, but also have a cute eye-catcher? Then the combination with a PiTFT 3.5″ resistive touch 320×480 from Adafruit is a excellent option. It is also a convenient way to see at a glance whether TorBox is running correctly. Unfortunately, Pimoroni's Pibow PiTFT+ case is not available for the Raspberry Pi 4. We will publish an alternative solution for the Raspberry Pi 4 as soon as we have found a reliable solution.
Below, we show you the recommended minimal accessories. Below the images, you find further information about the items used with the corresponding links.
• • •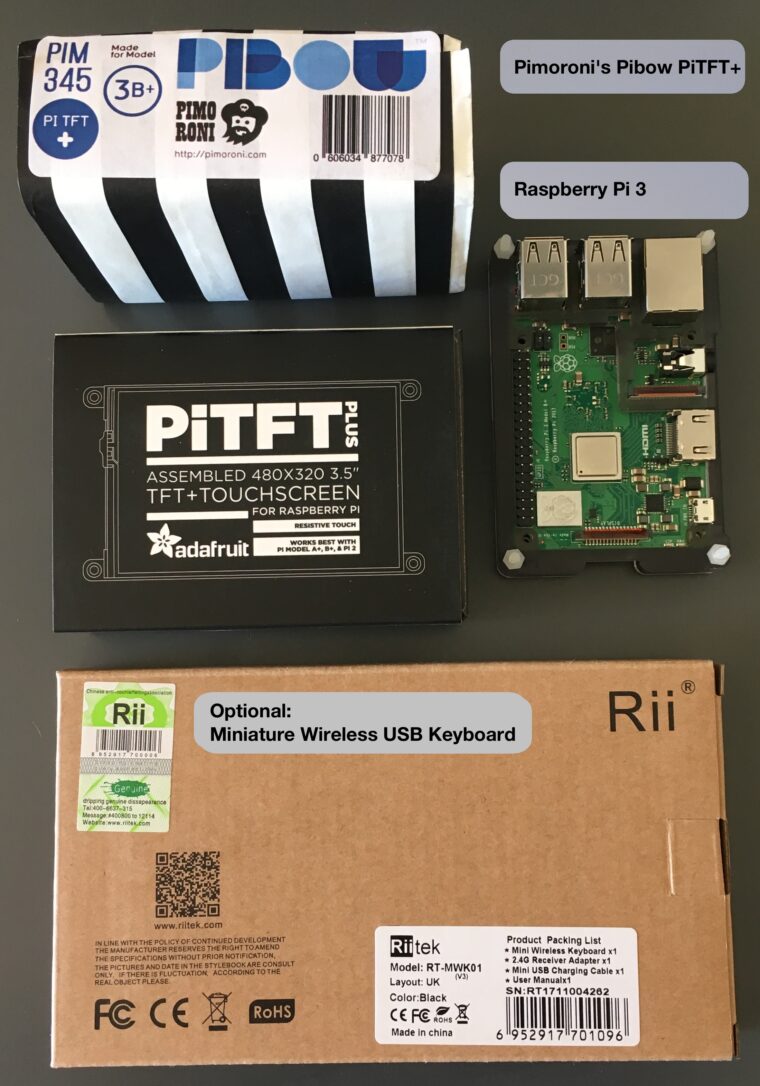 • • •
• • •
After everything has been assembled, and the SDCard with TorBox has booted up, you can only see a bright TFT display at first. The TFT dsiplay can be configured correctly via SSH using the TorBox submenu Configuration & Update, menu entry 9. Once this is done, the TorBox menu should automatically appear on the TFT display after booting. The easiest way to work with the menu on the TFT display ist to use a keyboard, which is directly connected to the Raspberry Pi. However, there is also a possibility to control the TFT display without a keyboard. To achieve this, you have to change the file .profile in your home directory:
sudo nano ~/.profile

Change following line:
./menu --> screen ./menu

Each started console runs now in a screen instance. The following commands can be used (for more check out man screen):
screen -ls -> list all screen instances
screen -x <screen-window-name> -> attache a specific screen instance

Within screen, the instance can be sent to the background using the CTRL-A CTR-D key combination. The SSH terminal should be set to 80×25 characters to avoid a graphically incorrect display on the TFT.

Used Items